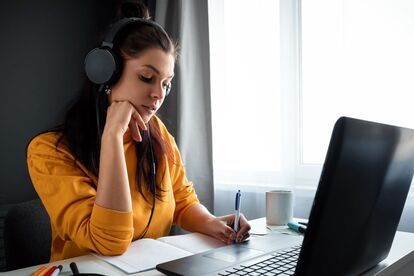 A staunch ally in medical transcription
Transmed has been offering medical transcription services in both English and French since 1996. Our credibility in this field is second to none. Regardless of the scope of assignments, we make sure that they are executed promptly, always keeping our eyes on quality. We offer customized services for short- and long-term projects:
Ongoing collaboration to address the shortfall with the existing team.
Clearing backlogs.
Covering for staff on holidays or on sick or maternity leave.
Because we have the expertise to accurately assess the scope of backlogs, we can identify your actual needs and offer customized solutions. This is how, quite often, a one-off contract will turn into an ongoing, long-term partnership. This is also how we have built up a large, loyal client base.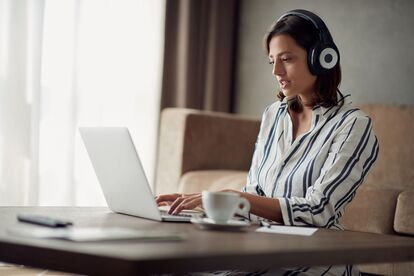 Languages transcribed: English and French.
Specialties: cardiology, plastic surgery, dermatology, gastroenterology, gynecology, neurology, oncology, ophthalmology, orthopedics, otorhinolaryngology, respirology, psychiatry, radiation oncology, nephrology, urology, rheumatology, electrophysiology, medical imaging, nuclear medicine.
Types of documents transcribed: consultation reports, letters, follow-up notes, operative reports, discharge summaries, medical expertises, medical imaging reports (diagnostic and interventional radiology).
Turnaround time: transcriptions are completed within 24 to 48 hours. We can, however, respond to urgent requests to meet your needs. In the case of backlog clearance projects, production volumes are agreed upon by contract.
Medical terminology specialists
Our transcription team consists of qualified transcriptionists, each of whom has specialized knowledge of the medical terminology of a particular field. This allows us to assign resources based on the project. Editors, team leads and a Quality Assurance Coordinator, who are also medical transcription graduates, support them in their work and perform constant quality control.

Know-how and accountability
Over the years, we have instituted a proven system that includes a rigorous quality assurance process that is consistently applied by experienced staff. The production cycle unfolds in two phases: transcription and editing. At Transmed, quality assurance hinges on accountability.