Driven by our desire to exceed your expectations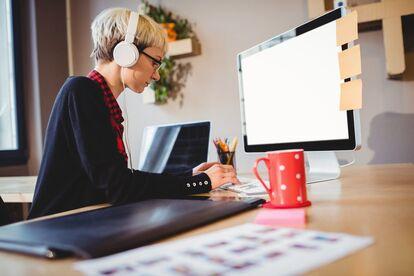 When it comes to service quality, the Transmed team is head and shoulders above the rest! Our focus is excellence, no matter the job—medical transcription or translation. To that end, we have developed a rigorous quality assurance process that is applied to all our projects. Guided by our extensive know-how and our respect for our clients, we begin by thoroughly analyzing each request so we can offer a service tailored to the situation at hand. If we determine that the work to be performed is not as extensive as first thought, we modify our service offer accordingly. For us, every business relationship must be based on trust, and the best way to build that trust is to be honest with—and loyal to—our clients.
At Transmed, we strive not only to meet your expectations, but to exceed them! Transmed collaborates on more than 60 separate medical transcription projects involving health care institutions, medical clinics, and many physicians in private practice. Transmed also provides translation services to many organizations in various fields, from health and humanities to general communications, education, finance, and technology. Over the years, we have developed lasting relationships of trust with numerous health care institutions and organizations in the public and private sectors, mainly in Quebec, Ontario, and New Brunswick, many of which have called on our services regularly since 1996.
To identify and meet your needs by providing customized professional services of the highest quality on time, every time.
Passion, respect, loyalty, excellence, cooperation and accountability: these are the values that make Transmed a leader.